Customized Hydraulic Lifts in Hyderabad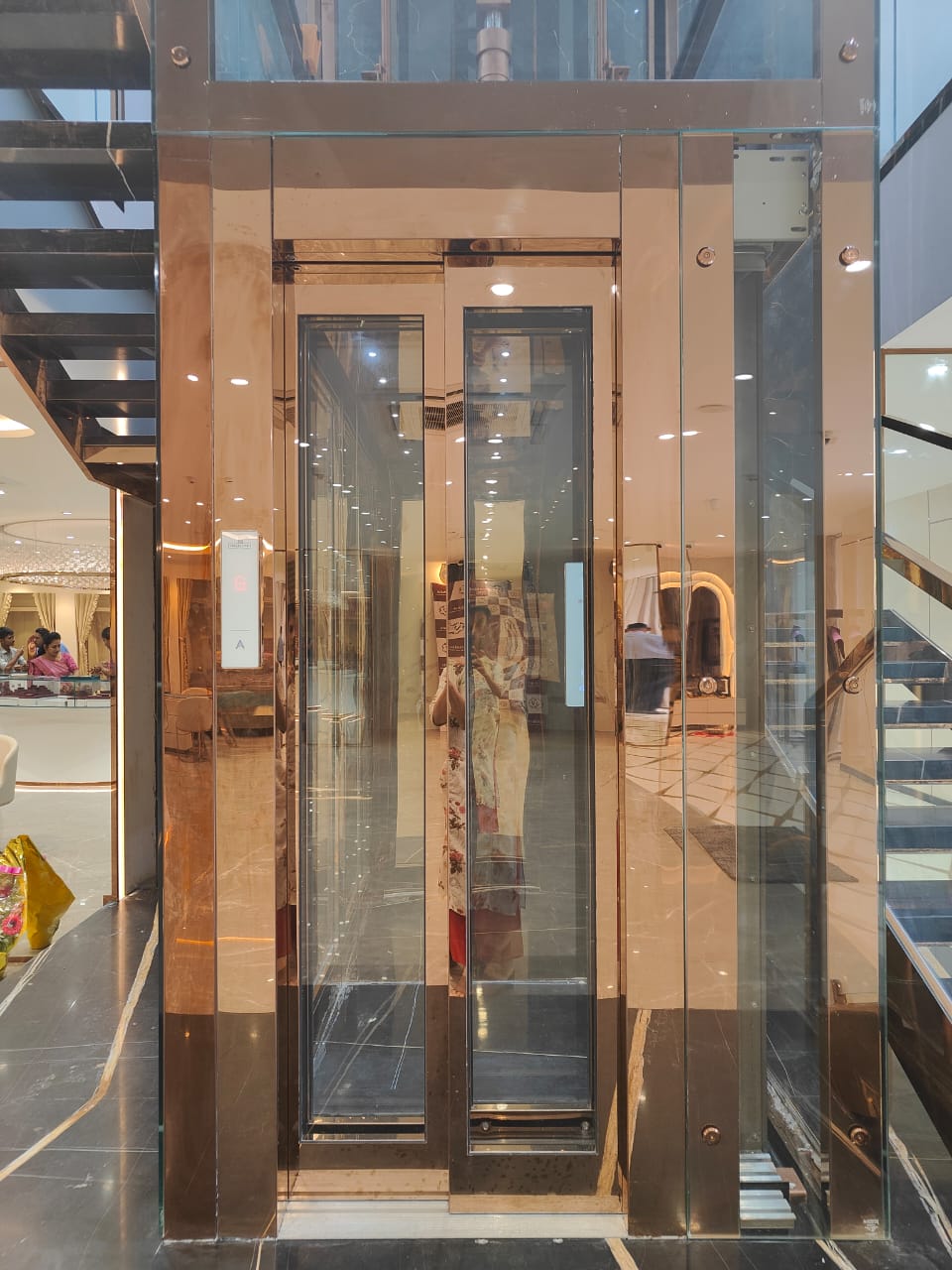 When it comes to material handling applications such as building sites and warehouses, one strong equipment that stands out is the customized hydraulic lifts in Hyderabad. Because they are able to quickly and securely move big and cumbersome goods, these lifts are an essential component in a wide variety of business settings.
Understanding Customised Hydraulic Elevator Manufacturers in Hyderabad
The operation of hydraulic lifts is based on an intriguing theory. They depend on hydraulic cylinders, which may be either single acting or double acting, or they can even be telescoping. The vast majority of hydraulic lift tables use single-acting cylinders as their primary lifting mechanism. When hydraulic energy is translated into linear movement, the specified weight may be lifted or positioned more precisely. This is where the magic occurs.
Let's have a look at the many parts that make up a hydraulic cylinder:
Rod: Because it is connected to the piston, the rod rises whenever the fluid level in the lower chamber increases.
Piston: Outfitted with seals that, when in place, partition the body into two chambers and facilitate fluid flow inside the cylinder body.
Cylinder Body: The pressure that is created between the cylinder's cap and its base is stored in the cylinder body, which is an essential component.
Caps and Seals: The cap prevents metal-on-metal contact and keeps impurities out using rod seals, wipers, and rod bearing bands. Additionally, the cap keeps contaminants out by preventing metal-on-metal contact.
The hydraulic fluid is introduced by the input port, and then, with the assistance of a hand or foot pump, an electric-driven pump, or an air-driven pump, it applies force in order to elevate the rod and piston.
Uses for Hydraulic Lifts in Various Industries
Hydraulic lifts have a position in a variety of applications, each of which contributes to greater productivity and safety in the workplace:
Hydraulic lifts can safely move massive and enormous aircraft structures in the aerospace industry, ensuring the safety of the workers.
In the automotive industry, these lifts provide easier access to automobiles for the purposes of inspection, repair, maintenance, and manufacture.
In the construction industry, hydraulic lift systems make large pieces of equipment and materials much more controllable on building sites.
In the industrial world, hydraulic lifts are used to place and transfer large and enormous loads for a variety of purposes, including inspection, shipment, repair, and assembly.
Hydraulic lift systems are very important to the maritime industry for the purposes of cargo transportation and handling.
In the mining industry, hydraulic lifts play an essential part in the secure transportation of large items such as boulders and mud from one location to another.
Hydraulic Lifts Tailored to Fit Your Specific Requirements
Salzgitter is a customised Hydraulic Elevator Manufacturer in Hyderabad and they are exceptionally proud of their company's capacity to provide lifting equipment that can be adapted to meet the needs of any given industry. Because their specialized hydraulic lifting solutions are built to order, they can guarantee that they will be an excellent match for the specific requirements of your operations.
The following is a list of some of the ways in which we are able to personalize hydraulic lifts:
Frame size means changing the size of the lift to accommodate the limitations of the available area.
Alternate Lift Strokes or Speeds refers to the process of adapting the movement of the lift to your workload.
For special applications, they provide customizations such as explosion-proof components, heavy-lifting capacities, and stainless-steel construction.
Using materials that are resistant to electrostatic discharge (ESD), laminates, or stainless steel while working in specific conditions.
Multi-Axis Rotation is the capability of the lift to move in numerous directions simultaneously, hence increasing its adaptability.
Special height requirements accommodating height-specific needs.
Add-On Components like adding forks, tables, clamps, shelves, or any other accessories that you need might be considered an add-on component.
Work with Salzgitter to Find Lifting Solutions for Your Business
The adaptability and dependability of Salzgitter Lifts' specialist in Customized Hydraulic Lifts in Hyderabad are two areas in which the company takes great pleasure. They are able to provide our services in a diverse range of environments, including commercial settings such as office buildings, retail shops, hotels, and hospitals. Transporting both people and cargo in a reliable and time-saving manner is the mission of our lifts.
In the residential sector, our high-end hydraulic lifts dazzle even the most discriminating clients by lending mansions and mansards an air of extravagance and majesty. No matter the intricacy of the building's design or the number of needed stops, our lifts are adaptable to accommodate any project.
Their number one concern is the well-being of our customers and the protection of their belongings, which is why all of our hydraulic lifts come standard with the most cutting-edge safety features. We make it a point to check that each and every one of our lifts complies with the relevant international safety standards, and we do routine maintenance and inspections to ensure effective working over time.
When it comes to the one-of-a-kind and customised home elevator that Salzgitter Lifts designs and manufactures, the company takes great satisfaction in the precise engineering, cutting-edge technology, and total safety of its products. They have made an unmistakable imprint on the landscape of modern life and work as a result of our extensive history of expertise as well as our devotion to the delivery of individualized solutions.
Working with Salzgitter Lifts for any and all of your lifting requirements will allow you to see firsthand how vertical transportation has evolved. Call 94408 00224 or visit their website https://salzgitterlifts.com/