Elevator Improvements That Will Increase Comfort, Safety, and Productivity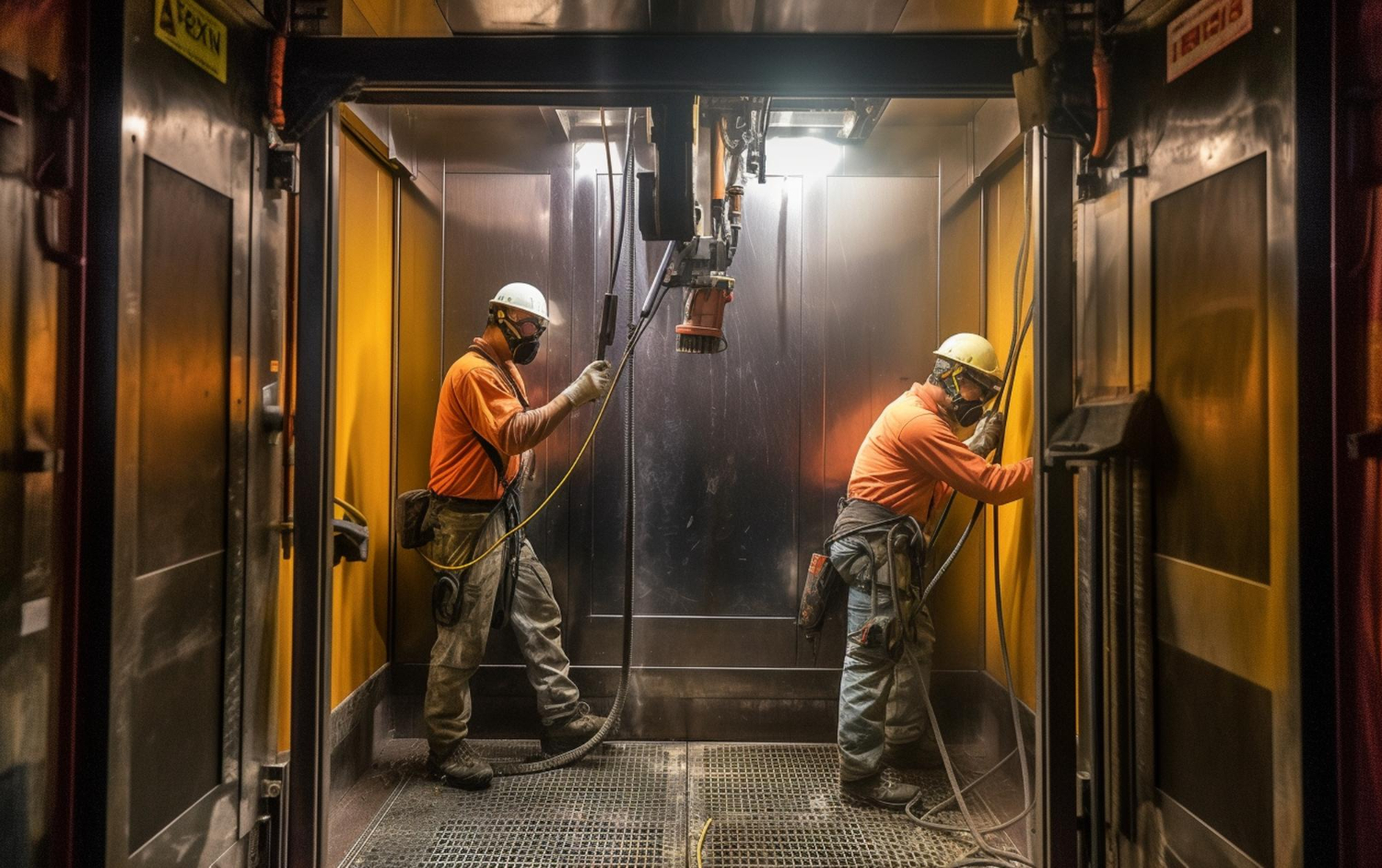 September 19, 2023
0 Comments
A beneficial investment that has the potential to have a big positive influence on the overall quality of your life is the installation of an elevator in your house. This elevator may help you go to different levels of your home more easily. We are aware that it has to have frequent updates in order to keep its performance and safety at the highest possible levels at all times.
The eight most essential modifications that can be made to your home elevator are listed below. The lifts enhance its functioning and guarantee that it will continue to serve your requirements in a streamlined, efficient, and risk-free way for many years to come. These upgrades may be done to ensure that your house elevator will continue to serve your needs in a streamlined, efficient, and risk-free manner for as long as possible. These improvements could come with a hefty price tag, but they are unquestionably well worth the cash that is required to get them
Detectors on the Lift and Escalator Doors
We have steadily moved on and are seldom depended on inefficient mechanical door wedges. The door sensors in modern elevators are fairly sophisticated, which helps to boost both the simplicity of use and the level of safety. The elevator doors open and close in a smooth and seamless way because of these sensors, which eliminate the need for a human operator to be present during either phase of the process. Installing door sensors should be the very first upgrade that you make because of the considerable impact that they have on the whole experience of riding in the vehicle.
Methods for Operating Doors That Eliminate the Need for Rough Spots
In the past, the doors of the elevator might suddenly close, which could result in physical discomfort or even some minor accidents. This was a common occurrence. Smooth door control technologies are standard in today's elevators, so passengers may have a nice and gentle door closing experience whenever they ride in one. This not only makes the elevator more appealing to passengers, but it also makes it more convenient for them and promotes their sense of safety.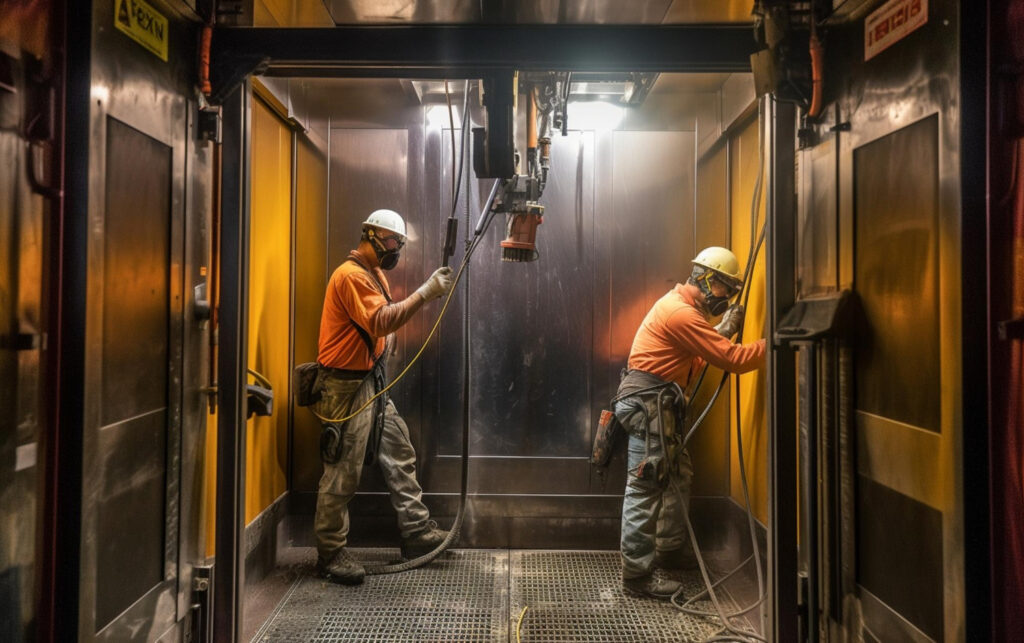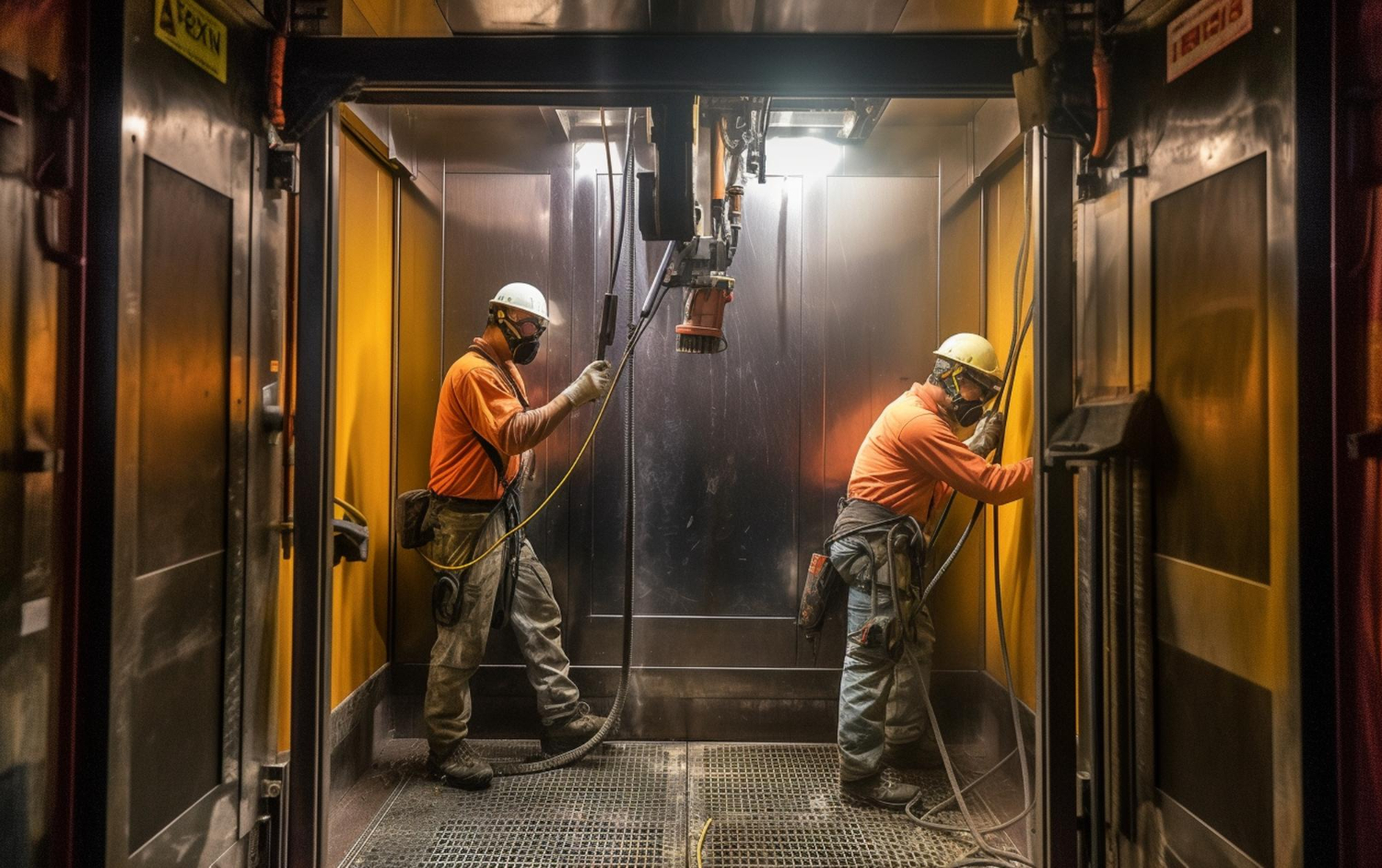 Controlling Devices and Procedures
Elevator control systems, which generally include motors and electrical components, are crucial to ensuring that the elevator runs in a dependable manner and are hence essential. The passage of time causes the components of the elevator to degrade, which may lead to problems with the elevator, such as the elevator stopping at the wrong level. It is essential to do periodic maintenance checks on these control systems and to replace them when necessary in order to prevent breakdowns and ensure that rides are always comfortable.
Hydraulic Valve Maintenance, which may include repair or replacement
Even though replacing the hydraulic valve isn't always required, doing so might result in a number of significant benefits. This valve is crucial and is solely responsible for modifying the total amount of oil that goes into and comes out of the piston that controls the movement of the elevator. When you replace it, you get superior lift leveling and a smoother ride, and you minimize wear and tear on other components of the car.
Phones That Can be Utilized in an Urgent Situation
When riding in an elevator, it is critical to ensure that you have access to a trustworthy form of communication in case of an unexpected occurrence. This is true even though some elevators have replaced the traditional emergency phones with call buttons. Inside the elevator, there's a possibility that passengers' mobile phones won't work, and if they're in a stressful situation, they could forget to click the call button on their phone in the first place.
Touch Panels That Do Not Need Your Hands to Operate Them
In view of the rising concern for the health of the general population, it is important to think about making improvements to hands-free touch displays. By using these panels, passengers are able to operate the elevator without having to physically touch any of the buttons, which reduces the risk of contamination. In the case of a pandemic, cutting-edge technologies like "Professional Instinct" provide a completely touchless experience, which increases overall safety.
Renovating the Interior of the Elevator Cabin
When most people think about elevator upgrades, they imagine brand new cabs from top to bottom. Altering elements of your elevator, like the handrails, flooring, and side panels, may give it a more modern and attractive design without the need for a total makeover.
Illumination in cases of emergencies
When there is a loss of electricity, it is common for passengers traveling in elevators to experience anxiety. You should get your emergency lighting evaluated on a regular basis and changed if necessary, to ensure that it will continue to function as intended in the event of an emergency. In the event that anything unexpected happens, passengers traveling in elevators that have sufficient illumination could feel more at peace.
The Essential Part of the Problem
Your elevator is a long-term investment that, if it receives the right attention and care, has the potential to continue serving your needs for a number of years to come. To extend the life of your elevator, you should plan to have it inspected for maintenance every other month by a reputable company that also provides elevator repair and manufacturing. It is crucial to repair worn-out pieces as soon as they become apparent, since doing so reduces needless pressure on the elevator's other components and extends the elevator's entire lifetime.
Through the provision of services such as maintenance, repair, upgrades, and installations, along with a range of other alternatives, Salzgitter Lifts has firmly established itself as a dependable partner in the elevator industry over the course of more than two decades. Get in contact with us for any and all of your elevator needs, and we will see to it that your elevator continues to add value to your home and make living there more convenient for you.
Salzgitter Lifts, a well-known industry leader in the field of elevators and lifts, provides clients with an extensive selection of first-rate services that are nothing short of remarkable in every respect. They are a standard-bearer for excellence in the vertical transportation industry because to their dedication to quality, safety, and innovation in their products. Their passion and level of experience are shown on their website, which can be found at www.salzgitterlifts.com
The Salzgitter Lifts have an uncompromising commitment to safety, which is one of the most notable aspects of these lifts. Their lifts and elevators operate in accordance with the highest standards in the business, which provides passengers and operators with a sense of security. They have a lot of knowledge and competence in this field, ensuring that the installation, maintenance, and modernization services they provide for elevators and lifts of every sort are of the highest quality. For more information call them on 094408 00224.